Honourable third for Caramel Swirl in G2 Bed o' Roses
17 June, 2023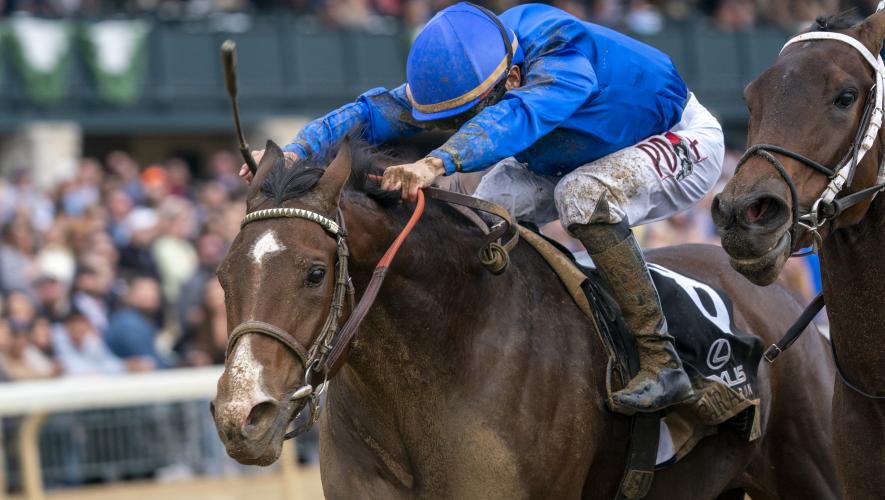 Caramel Swirl produced a spirited display as she finished a close third behind Goodnight Olive and Wicked Halo in the G2 Bed o' Roses Stakes on Saturday, 17 June.
The Bill Mott-trained mare, seeking a second straight Graded success at Belmont Park after easily winning the G3 Vagrancy Stakes in May, broke alertly and raced in fourth on the outside of a tightly bunched field.
After moving up to third halfway round the far turn, Caramel Swirl pressed Wicked Halo for the lead at the top of the straight.
Caramel Swirl briefly established a slender advantage over a furlong out, with Wicked Halo rallying and Goodnight Olive joining the front two entering the final half-furlong.
Breeders' Cup winner Goodnight Olive asserted over Wicked Halo in the final strides for a neck victory, with Caramel Swirl keeping on under Junior Alvarado to go down by a length in total.