Ascot announced as venue and Ed Chamberlin to host 20th anniversary Thoroughbred Industry Employee Awards, sponsored by Godolphin
6 October, 2023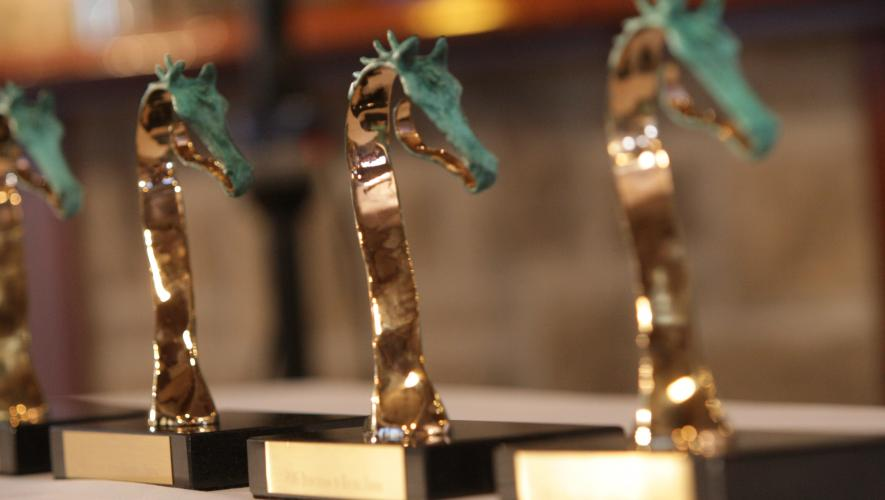 • TIEA ceremony to take place at Ascot Racecourse on Monday 26 February 2024
• ITV Racing's Ed Chamberlin to host milestone 20-year celebration
• Nominations open until Tuesday 7 November 2023, with £128,500 in prize money on offer
Ascot Racecourse has today been confirmed as the venue for the 2024 Thoroughbred Industry Employee Awards, sponsored by Godolphin.
Award winning sports broadcaster and ITV Racing presenter Ed Chamberlin will host the 20th anniversary celebrations on Monday 26 February 2024, having previously compèred in 2018 and 2020.
Nominations for the Thoroughbred Industry Employee Awards are open until Tuesday 7 November 2023 and can be made online at thoroughbredawards.co.uk.
There are six award categories to choose from and prize money of £128,500 up for grabs, with as much as £30,000 available to the overall Employee of the Year and their yard or stud.
Sponsored by Godolphin and organised by the British Horseracing Authority (BHA), the prestigious ceremony has provided countless heart-warming and unforgettable moments over the past two decades.
The 20th renewal at Ascot promises to be the most special yet, and alongside its role as host venue, Ascot Racecourse Supports – the racecourse's community and charity programme – will become a formal partner for the 2024 awards.
Ascot Racecourse Supports joins longstanding partners the Racing Post and Racing TV to recognise and honour the extraordinary individuals who contribute so much to British racing, our horses, people and local communities.
BHA Chief Executive, Julie Harrington, said:
"We are delighted that the 2024 Thoroughbred Industry Employee Awards ceremony will be held at Ascot Racecourse and that Ed Chamberlin has again agreed to host the celebrations.
"Ascot is an iconic venue, renowned for quality both on and off the track – it's the ideal setting for our 20th anniversary and we are proud and very grateful that Ascot Racecourse Supports joins us as a formal partner.
"Ed has always been a steadfast supporter of the awards and champion for our people, regularly shining a spotlight on the hard work, passion and dedication of British racing stud and stable employees, especially during ITV Racing broadcasts.
"It promises to be a wonderful occasion and, as ever, we are grateful to Godolphin for their ongoing support for the awards."
Nick Smith, Director of Racing and Public Affairs at Ascot Racecourse, said:
"It's a privilege for Ascot Racecourse to host the 2024 Thoroughbred Industry Employee Awards and celebrate the 20th anniversary.
"People are the heart and soul of this industry and we are very lucky to have so many talented, dedicated, hard-working and enthusiastic employees that help keep this industry thriving, so it is only right we celebrate the best our industry has to offer".
ITV Racing presenter, Ed Chamberlin, said:
"These awards are so special and something I'm passionate about. There are so many deserving nominees out there who provide unparalleled care for our equine heroes. So please get those nominations in.
"It's an honour to host the awards and even more so at Ascot Racecourse in this 20th anniversary year. There are so many wonderful moments to reflect on and new champions to be crowned as we celebrate the very best of British racing."